Tips for Choosing the Right Family Dental Clinic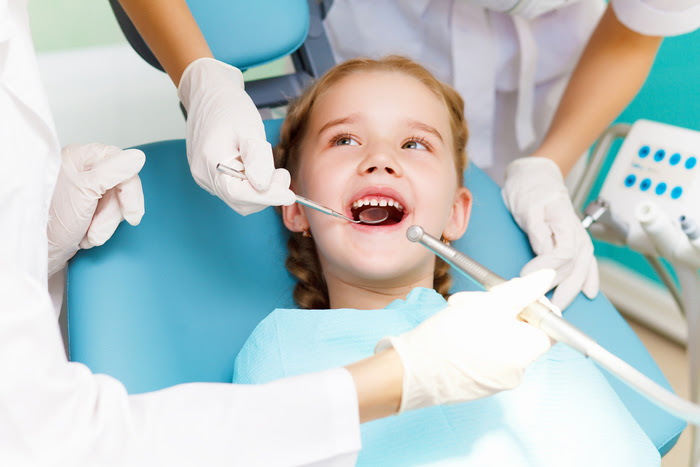 Selecting a dentist for the entire family can be challenging. After all, you want a provider who can meet the needs of adults and children alike, as well as someone who exhibits skill, knowledge, and compassion. With so many choices available, how do you know you are making the right one? Today, our team at Wildwood Dental Clinic discusses tips for choosing the right family dental clinic.
Ask for referrals
If possible, it is always a good idea to ask friends, family members, or coworkers for recommendations. If you are new to an area, you can also perform a quick internet search and peruse patient reviews to narrow down your choices.
Know the dentist's areas of expertise
Before making the initial phone call, consider any specialty services you may require. Every dental office will offer varying treatments. You want to be sure they provide the procedures necessary for your oral health. For example, if you are prone to gum disease, you will want to find a provider who offers periodontal treatments. If pediatric services are important for your family, be sure to choose a practice that offers procedures in children's dentistry.
Find out if the dental office is kid-friendly
Healthy habits begin early, including oral health practices. If you have a little one who requires dental care, it is important to find a family dental clinic that will cater to his or her unique needs. Plenty of dentists will work with children, but it is important to find a doctor who will take time to explain things to your child.
Things to look for when choosing a family dental clinic
Because everyone has unique needs, their preferences may differ when it comes to what is important. However, we find there are a few common factors that families seek when choosing a dental clinic. We will explore these briefly in the sections below.
Education and experience
Become acquainted with your doctor. Ask where he or she attended dental school, where he or she performed their residency, and how long he or she has been in practice. You can also ask about certain areas of expertise, as well as finding out how often specific procedures are performed at the practice.
Comfort level
Education and experience is certainly important. However, you must have good rapport with your doctor as well and feel at home in his or her practice. You should feel heard, valued, and respected. If you do not, then it may be time to look elsewhere.
Availability
Unless it is a dental emergency, you will most likely need to schedule an appointment ahead of time. This is par for the course when it comes to dental visits. However, it is important that the office team is able to schedule your appointment within a reasonable amount of time. If you consistently have difficulty scheduling a visit within two or three weeks, you may want to consider another option.
Office hours and location
Life can be busy. In the midst of it all, it can be challenging to find time for routine dental visits. That is why we recommend finding a family dental practice close to your home or workplace. By doing so, you can maximize your schedule and enjoy life in the meantime.
Contact your Saskatoon family dental clinic today
If you are searching for a family dental practice in Saskatoon, SK, we invite you to schedule a consultation at our practice. You can contact us online anytime or give us a call at 306-374-7272.